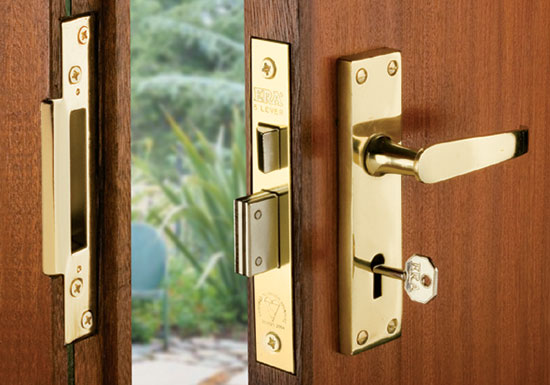 Locks fitted to wooden doors tend to be mortice locks, this type of lock is a key operated bolt lock, the band and size of the lock will depend entirely on the manufacturer's preference. Unfortunately, not all locks that come pre fitted to door meet the current British Standard BS3621.
You can check if your current door locks meet BS3621 by simply looking for the BS3621 kite mark on the face plate of the lock, if you don't see the kite mark then it would be advised that you call out your local locksmith as soon as possible as not only is your home not as secure as it could be but your locks also don't comply with insurers minimum standards so you could find that your policy is void.
Why Change A Mortice Lock?
There are multiple reasons for needing to change a mortice lock, we have listed a few of the most common ones below:
Locks Don't Meet BS3621
Lock is faulty and needs either repairing or replacing, a local locksmith will be able to diagnose the problem and advise the best course of action.
You have recently moved home and need the locks changing so you know exactly how many copies of the keys there are to your property and who has access to them.
Rim Cylinders
Rim Cylinders are often more commonly known as yale locks, they are often used alongside a mortice lock are often used as wooden door locks. Rim cylinders work by automatically locking when you close the door behind you which is fantastic for security however if you have left your keys indoors it can be frustrating. Luckily any good local locksmith will be able to quickly help you gain entry to your home without causing any damage to your existing locks or door frame. If your wooden door only has a rim cylinder lock, then it is highly recommended that you have a BS3621 mortice lock fitted to work alongside it to help improve the overall security of your wooden door.
Reasons behind having rim cylinder locks changed are much the same as those of changing mortice locks, wear and tear, moving home and they don't meet BS3621.
Extra Security Measures
There are a few other options that you have to improve the overall security of your wooden door:
Install another BS3621 dead lock fitted to the bottom of your door, this will provide extra defence against potential intruders.
If you don't already have one installed to your wooden door, then have a rim cylinder lock installed to work alongside your mortice lock.
Bolts and chains are a good security measure to use when you are at home as they prevent the door from being opened past a certain point.
If you have a wooden door and need the locks repairing, replacing or upgrading then, contact Pontefract Locksmith Solutions today – 01924 637498