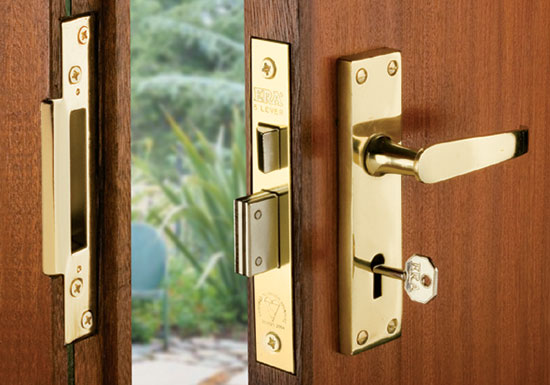 Mortice locks are still very common in the UK and before the introduction of the euro cylinder almost every UK home would have one installed. All modern BS3621 mortice locks provide a high level of security for your home or business. They work by fitting the lock into a specially cut pocket within the door. There are many different brands of mortice lock that you can choose from, however there are only two different types, a dead lock and a sash lock. A dead lock doesn't come with a handle fitted so if this is something you wanted you would have to have one installed separately, and a sash lock has a handle build into the lock.
Common Mortice Lock Faults
Like all locks mortice locks are also prone to wear and tear and do occasionally fail, some of the most common problems we come across at Pontefract Locksmith Solutions include:
Broken Talon – This is easily identifiable. If the lock moves freely when you put the key in and turn it without unlocking the door it is a broken talon. Any good locksmith would be able to resolve this issue easily.
Key Wont Open Lock – There are many things that could cause this issue, it could be and old or damaged key, broken leavers, the main cause of this being leaving the key in the lock. A locksmith will be able to diagnose and resolve the fault.
There are many more things that can go wrong with a mortice lock, the best thing to do is at the first sign of a problem contact your local locksmith, they will be able to come out and assess the damage then either repair or replace the lock for you.
Do You Have A British Standard Mortice Lock?
It is common for us to attend a property and find that the mortice lock that they have installed at their property is the same one that came with the door 10, 15, 20 years ago! Although your lock may still be in good working order it is import that you have them upgraded to meet insurers minimum security standards, BS3621. This will not only ensure that you have a valid insurance policy, but it also means that your property will be better protected against potential intruders. BS3621 Mortice locks have longer bolts, more leavers and come in hardened cases which makes them much more difficult for burglars to manipulate or force making them much more secure.
If you have a fault with your mortice lock or just need it upgrading, then contact Pontefract Locksmith Solutions today – 01924 637498